Asian Cruise Tourism Continues Rapid Growth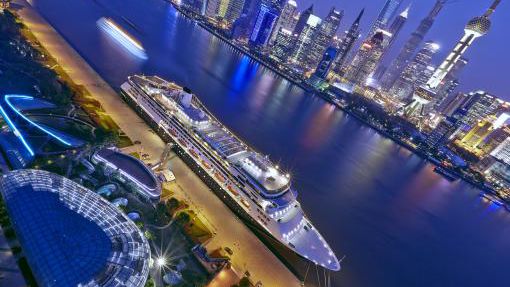 On Friday, the Cruise Lines International Association released its annual Asia Cruise Trends review, and the data show that the region continues to outperform all others for percentage growth, up by a quarter year over year for 2015. Vessel capacity and destination variety are also on the rise.
"While we expected Asia to experience record-breaking growth in cruise travel, we are astonished at the rate at which the region is emerging as one of the most significant cruise destinations and cruise source markets in the world," said Dr. Zinan Liu, chair of CLIA North Asia.
Over 1,500 cruise sailings are scheduled for this year, CLIA says, up 40 pecent from 2015, and total operating days have nearly doubled over the past three years. Total passenger capacity has soared to 3.2 million people.
Chinese cruisers are fueling the growth, CLIA says: Chinese passenger count grew by 40 percent in 2015, and accounted for almost half of all Asian passengers.
The market shows a preference for shorter trips within Asia: 80 percent of Asian passengers signed on for voyages of six days or less, and over 80 percent elected for itineraries within the region. The destination preferences of Chinese customers were especially pronounced: only three percent chose to travel outside of Asia.
Cruise lines are moving quickly to capitalize on the growth, relocating additional vessels, founding regional brands and even building Asia-specific vessels. The market shift tracks rising affluence: "Asians are getting wealthier. If we look at China alone, at last count they had about 387 billionaires and more than 1,000,000 millionaires," said Edie Rodriguez, president and CEO at Crystal Cruises, speaking to Channel News Asia.